Personal Training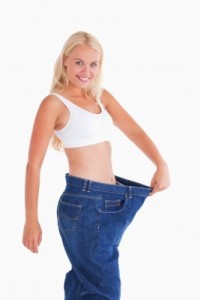 If your goal is a total body transformation, our team can assist you on your journey. We help you safely shed weight, reduce body fat, gain muscle, strength and energy and create a healthier lifestyle.
Fully customized plans for strength, overall conditioning & weight loss. With over two decades of personal training experience in the health and fitness industry, Train Smart Coaching has been helping individuals reach their health and fitness goals. Clients have transformed themselves and their testimonials speak for their accomplishments. Both individual and small group private training as well as corporate packages available.
"After struggling to lose weight for 3 years, I reached out to Train Smart Coaching for help. In 3 months, I managed to lose over 25 lbs.  I look great, feel amazing and have a lot more energy.  My custom designed training plan included a healthy manageable diet, strength and endurance training in addition to a wide variety of customized workouts that never became boring. If you've struggled for years to lose weight and get in shape but have been unsuccessful, I highly recommend the Coaching Team at Train Smart Coaching to help reach your health, overall fitness and weight loss goals." – Sonia Q. , Administrator
Personal Training
Personal training sessions are fully private and by appointment only. Each training session is progressive, challenging and safe. Post-rehab exercise modifications are incorporated as needed. Body composition assessment is included and monitored every 6 weeks to help track your progress. Nutritional weight loss advice and dietary parameters are included. Some of our personal training clients desire more sport specific training for various sports such as running, golf, baseball, lacrosse, soccer as well as endurance sports.  Individual and small group personal training packages available.
Please call for individual and package personal training pricing.