Sport Specific Training
Progressive & efficient sport specific biomechanics, strength, speed & agility help prevent injury, increase efficiency & performance.
Strength Training
Numerous studies support strength training as a critical component of an overall training program. Strength training is used in almost every sport for improved performance and injury prevention. However, incorporating strength into an overall plan can be challenging without knowing the correct exercises and using adequate resistance at the right time.
A customized strength training plan is safe, productive and tailored to your needs and goals to make the most use of your available time. Initial sessions focus on proper form, execution, posture and biomechanics. Learn to train smarter – not harder. Spending as little as an hour with a licensed and experienced coach can greatly benefit your training progress. Sessions also focus on a mix of core strength and flexibility.  Individual and small group packages available.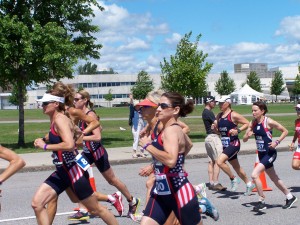 Speed & Agility
A safe sport specific plan helps build strength, power and speed and agility during the off season and beyond and can improve performance and prevent the risk of injury. Incorporating the wrong amount of resistance training and intensity at the wrong time of the season can unfortunately affect race performance. Sport specific training includes strength endurance, maximal strength and injury prevention & maintenance. Sport specific plans can be designed for use in the gym, office and/or in your home.
Cross Country & Track
Each athlete is not always afforded the individual attention they may need when competing on a team. We have many years of experience working with individuals to small groups of runners from middle school age through high school. We often work between seasons with athletes to identify and address ways to improve economy, build strength, power and acceleration and discuss competition tactics and pacing strategy.
Private Technique Coaching
One of the best things coaches provide is consistent, accurate feedback. Coaches benefit beginners greatly as well as the seasoned athlete. Spending as little as an hour with a licensed and experienced coach can greatly benefit your training progress.
Run form & biomechanics: Evaluate run form and biomechanics; breathing efficiency, increasing speed, distance and muscular strength endurance; hill training skills and tactics; evaluate run gear to maximize performance; heart rate training; pacing strategy.
Endurance sports skills: Race tactics, pacing, mental preparation, handling skills, sports nutrition, hydration and fueling; equipment selection and fast, efficient transition skills.
Sport specific technique coaching